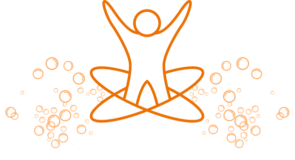 Protect yourself from free radicals
With progressive and physiological natural ageing that involves changes in metabolism, cell properties, and characteristics of organs and tissues, we experience a lower efficiency of our antioxidant defence systems, with a greater accumulation of free radicals and the establishment of a chronic state of mild inflammation.
Antioxidants
Antioxidants are "anti-free radicals" substances that counteract the action and excessive accumulation of free radicals. These are highly reactive substances that are produced in our body and are the main cause of some problems and our cellular ageing.
Exposure to the sun, and therefore to UV radiation, is one of the main causes that can cause an increase in free radicals with consequent alteration of the skin structure and possible eye damage at the retina level. It is, therefore, important to use appropriate protection and increase the intake of foods rich in antioxidants.


Skin beauty
Ageing is a dynamic physiological process that continues over time and includes not only the biological sphere, but also the psychological and social one. It is a process due to the interaction of several factors including, above all, genetic and environmental factors (lifestyle, diet, physical activity, environmental stress).
Photo-ageing is a particular state of ageing of the skin caused by UV damage and sun exposure. UVB and UVA ultraviolet radiation are among the main causes of premature skin ageing, causing structural damage, oxidative stress and imbalance in collagen production. This manifests as: loss of tone and elasticity, dry skin, deep wrinkles, loss of firmness, and sunspots.
Ingredients that are good for you
Nutrition plays a crucial role in maintaining your body. Here are our recommendations

Brown rice

Olive oil

Dark chocolate

Tomatoes

Grape juice

Spinach
Our tips
Discover the right product for you

This is custom heading element
Marcus Rohrer Astaxantina® is a food supplement based on Haematococcus pluvialis, a microalgae with an ANTIOXIDANT activity, titrated in Astaxanthin.