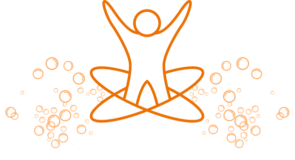 Taking care of your body
An ideal weight is very important to keep your body healthy. Physical activity helps us achieve the goals we have set for ourselves, and dietary supplements can play an important role in supporting our physical well-being.
Restarting from diet
A sedentary lifestyle and unhealthy food choices can lead to weight gain with health consequences, including weakening of the immune system. Following the right diet is not only about losing weight, but above all about maintaining a healthy lifestyle and staying in shape.


The importance of nutrition for sports activities
A well-designed nutritional plan allows for achieving good results during training or competitions. The diet of individuals who perform physical activity, even at a non-professional level, should provide the right nutrients, energy and hydration. With this in mind, nutritional supplements can provide the right support to achieve the goals we set for ourselves.
Ingredients that are good for you
Nutrition plays a crucial role in maintaining your body. Here are our recommendations

Cereals

Fruits and vegetables

Water

Dried fruit

Roots

Vitamin C
Our tips
Discover the right product for you

Algae are precious gifts of nature
Marcus Rohrer SCK2® is a dietary supplement based on Spirulina Algae, Kombu Algae, Klamath Algae and Chlorella Algae. Spirulina, which has always been known for its particular richness in plant proteins, has a SUPPORT and RESTORATIVE action, Kombu Algae is useful for STIMULATING METABOLISM, Klamath Algae contributes to normal MOOD, Chlorella Algae is an antioxidant useful for its DETOXIFYING and DEFENCE FUNCTIONS IN THE BODY.